Why Choose Securitech180?
Securitech180 is a cyber security solution that was developed by our team of experts who have over 13 years hands-on experience in cyber security.
Our
fully-automated
threat response platform is the culmination of our years of experience –
designed to meet the advanced needs of today's market.
Our unique, easy-to-install & virtually maintenance-free system
is built to meet the needs of business of all sizes and can also be a perfect addition to the suite of services offered by todays Multiservice Providers (MSPs).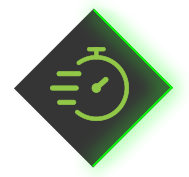 Identify, Defend and Resolve Threats Automatically Every 180 Seconds
Continually Monitors for Indicators of New Threats Every 180 Seconds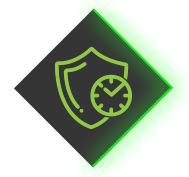 Pulls from Threat Exchanges Every 180 Seconds
Operates 24/7/365
Once installed there is no maintenance required from our clients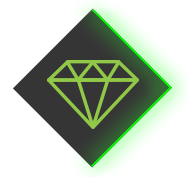 Fully Automated
Works 24/7/365
Prevents Business Disruptions/Shutdowns
Mitigates the Impact of Active Outbreaks Every 180 Seconds
Our professionals have been at the forefront of cyber security for quite a while now. Over the years our team has gained the experience and expertise, which has resulted in an advanced, autonomous threat protection at an affordable price point. ST180 does what the world's best team of IT experts could do – except we do it every 180 seconds through automation.
ST180 stands guard at your company's network edge, blocking threats before they even reach a device.
ST180 automatically scans network traffic to identify, isolate and demobilize new threats every 180 seconds – all day, every day.
We've spent years perfecting our approach to cyber security & forging global alliances that allow us to provide an unmatched level of cyber security at an extremely affordable price.
Millions

of Events Scanned Monthly
Even a single successful attack could put your entire business at risk. ST180 is proud of our 100% success rate in keeping our clients (and yours) completely protected.
Large to Small As Well As MSPs
Securitech180 offers protection that's scalable, so it can meet the big security demands of large enterprise companies and still be adapted to fit the budget of smaller business operations. We also partner with Managed Service Providers to add to the services they provide to their clients.
A Welcome Addition For Managed Service Providers
ST180 also partners with MSPs to offer their clients a new level of cyber protection they won't find anywhere else. The fact that ST180 is easy to install and completely automated, requiring no additional manpower on your clients' part, means you can add a world-class service to your list of offerings. Let us also show you how ST180 can help increase your revenue as well.